Plug & Play Shared Storage
for Video Teams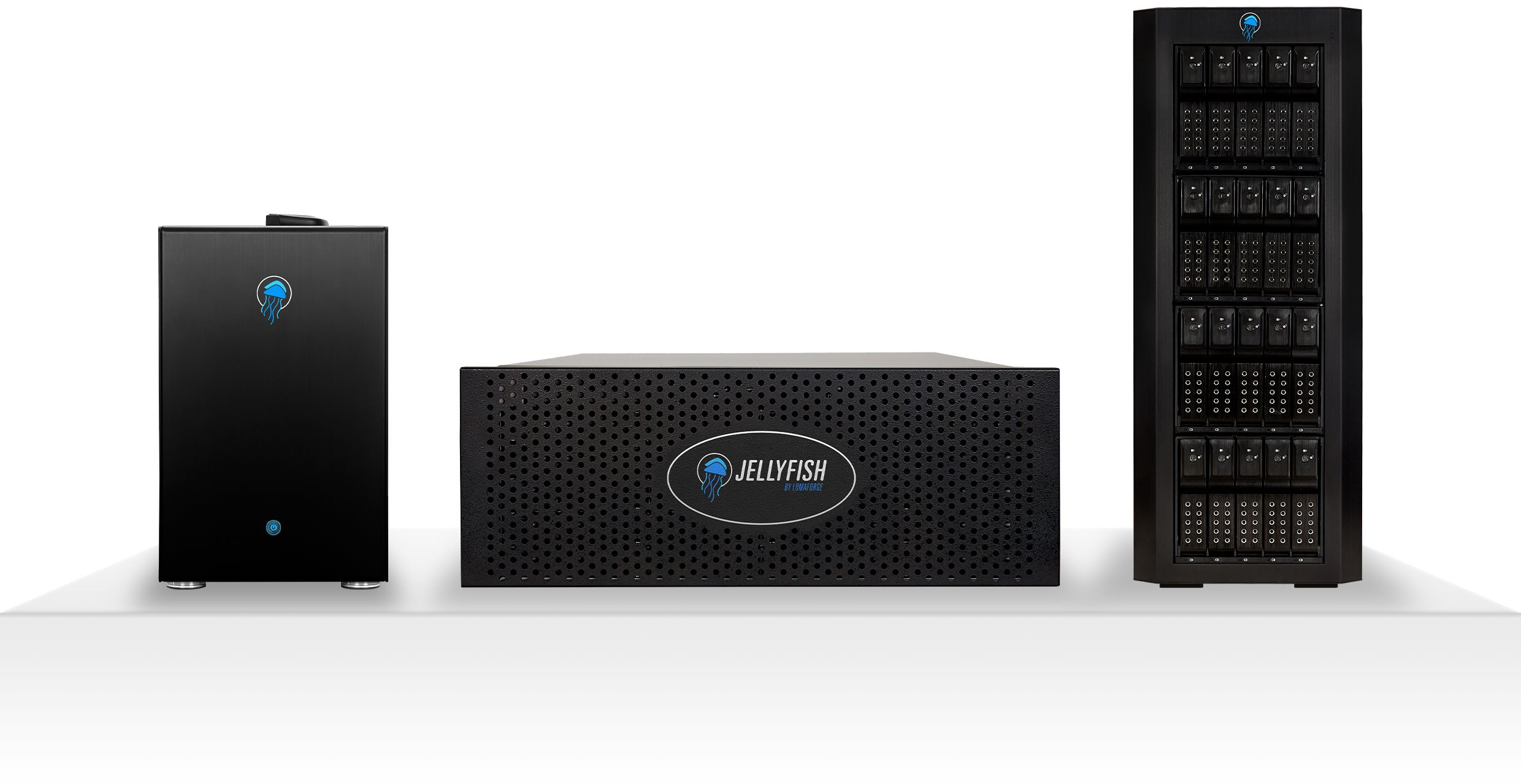 The Jellyfish is our shared storage solution, born from our need to create, collaborate & go fast. Turns out we weren't the only ones who felt that way.
Hangman Studios brings the Rolling Stones, Beyoncé, & U2 to our iPhones & the big screen with a Jellyfish Rack
The pressure to generate content that's better, faster, and cheaper means that you've got to be efficient with your time. Waiting for files to copy, passing drives around, searching for your media, and transcoding down to a format that your gear can keep up with is costing you in more ways than one.
Butcherbird saves money by working smarter on their Jellyfish Mobile
See how Butcherbird Studios took their Jellyfish Mobile on the road for AirBnB and National Geographic. Budgets are going down but quality can only go up so teams all over are feeling the pressure to do more with less. That means you need to be able to get the most out of your tools, even if it means working in an unconventional way to tell the client's story.
Light Sail VR unlocks their creativity with a Jellyfish Mobile
See how Light Sail VR created Speak of The Devil with a Jellyfish Tower. If nobody is making the content you want to watch, then why not make it yourself? Even if it's a choose your own adventure virtual reality horror story shot on 16 cameras, in 59 locations, and generated over 140 Terabytes of data.
Norway's VGTV enables collaboration across departments with a BFJ
See how VGTV in Norway uses several Jellyfish throughout their newsroom. The ability to work together has never been more important, but with video this has never been easy. The Jellyfish connects creatives across entire departments allowing for seamless collaboration between editors, graphics, audio, colorists, and producers.
EMS Films cuts 15,000 hours of footage into a one hour documentary on their Jellyfish Tower
See how EMS Films in Amsterdam managed 15,000 hours of hi-res footage with their Jellyfish Tower. When you aren't limited by your gear you can suddenly start pushing boundaries and take more chances. Storage and networking are common bottlenecks for teams, but with the Jellyfish you're free to focus on new possibilities knowing your tech can keep up.