WE'RE GONNA NEED A BIGGER

[

]
MARTIN BRODY – Martha's Vineyard Chief of Police
Introducing the
Bigger, Faster, Jellyfish
A first of its kind hybrid storage appliance designed for large video teams within Fortune 500 Companies, A-List Agencies, Top Universities, and New Media platforms. An enterprise NAS with a massive storage capacity, 100 Gigabit Ethernet connectivity, and an easy to use graphical interface means organizations can focus on scaling their video output without being held back by their tools.
600TB
720TB
840TB
+30TB FLASH
GIANT
Hybrid Storage Pools
600TB, 720TB, & 840TB Configurations
Integrated 30TB Flash Pool
Maximize bandwidth for your creatives
Supports 1 / 2.5 / 5 / 10 / 25 / 40 / 50 / 100 GbE
Supports Ethernet and Ethernet over Fiber
Includes Mellanox TOR Switch
SAME JELLYFISH YOU KNOW & LOVE,

BUT THIS ONE GOES TO 11
It wouldn't be a Jellyfish if it wasn't easy to use. The BFJ enterprise Has runs on our patented JellyfishOS, uses the familiar Jellyfish Manager for administration and includes unlimited seats of the Jellyfish Connect App to painlessly connect users to the server.
Jellyfish Connect
Jellyfish Manager
Up to 20 x HDD Capacity
Up to 100 x Flash Capacity
OS
Agnostic

MacOS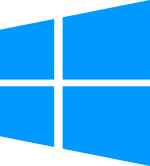 Windows

Linux
Extreme Performance
28 Cores of Intel
Xeon Scalable Processors
Over 1 Terabyte of
DDR4 ECC RAM
3-Tiered
File Caching
Intel Optane
Ingest Capacitor
Safe & Sound
Software RAID 60
Provides Exceptional Redundancy
Multiple Hot Swap Spares
included to reduce downtime
Field-Replaceable Components
including HBA, NIC's
Redundant Power
Supplies & Fans
5 Year
Warranty